Old Mission Congregational Church
Mailing Address: P.O. Box 91 – Old Mission, MI 49673
Church Location: 18687 Mission Rd – Old Mission, MI 49673
Family friendly services that bring us all a little closer together.
Church begins at 10:30 am on Sundays throughout the year.
Children's Sunday School is held during church.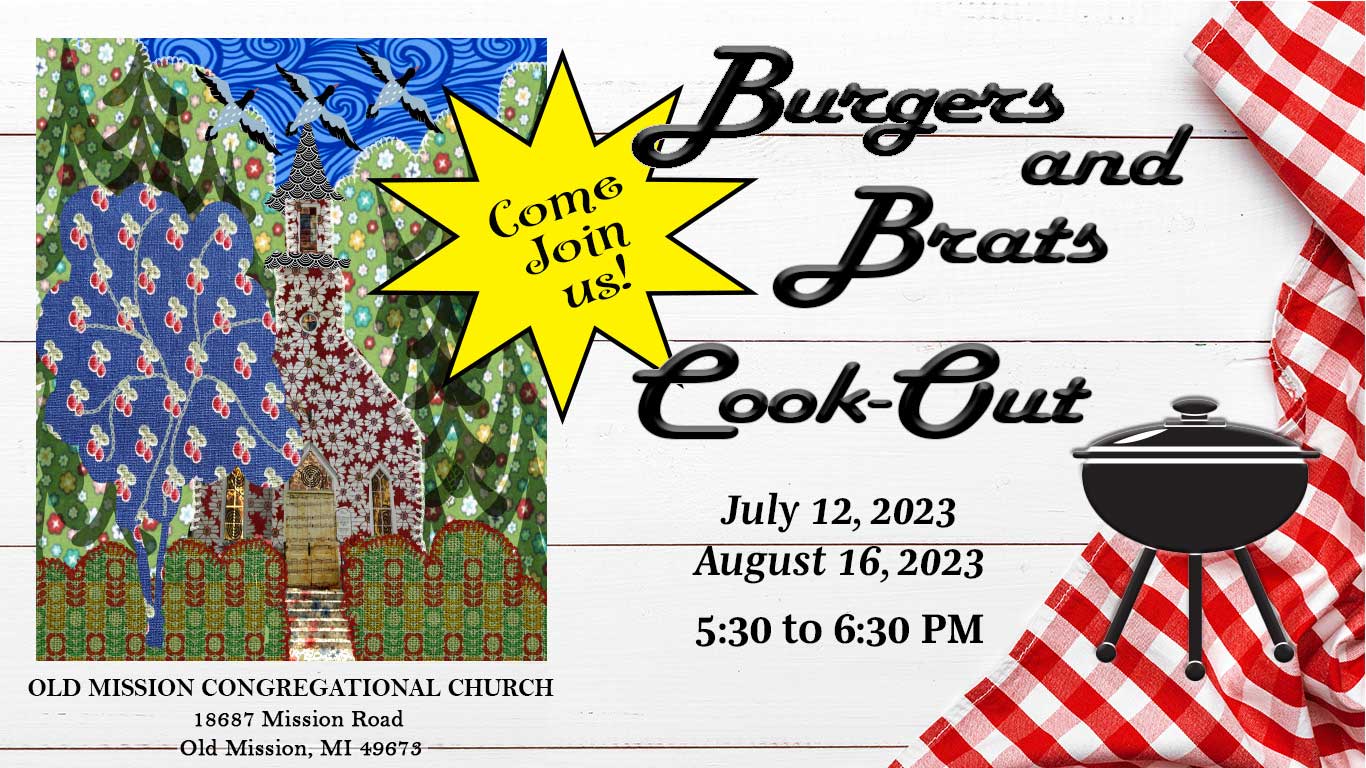 Sharing the Word of God
Peter Shumar has been presiding over Old Mission Congregational Church for 27 years. He came to us from Alden-Central Lake Congregational Church and was a pastor in Oregon prior to that. He was ordained as a United Methodist pastor in 1988.
He is married to Barbra Eicher Shumar, who is a United Methodist Certified Chaplin. They have two sons and two daughters.
Our Community
At Old Mission Congregational Church we believe in faith, family and friends. We are located at the end of Old Mission Peninsula near beautiful Traverse City. Built in 1891 this historic church has been a landmark for generations.
Celebrations
Old Missions Congregational Church is the perfect place for your next event. Our 100 person church makes the perfect venue for an "Up North Wedding".
Wedding Venue
A wedding is the blessing of two hearts and we at Old Mission Congregational Church want to help you make this an extra special day with God's blessing at our wedding venue.
Your forever begins here.
Baptisms
A baptism is the perfect reason for families to come together and celebrate new life and new beginnings.
Old Mission Congregational Church welcomes all to participate in this beautiful event.
Ladies Aid Society
Ladies Aid Society of Old Mission Congregational Church is an amazing group of women who work together along with our pastor, congregation and our community to raise awareness and funds to assist those in need.
Donations
Church donations are always appreciated.
Bring canned goods for those in need.
We are always accepting donations for our Food Pantry.
Come Visit and Worship With Us
Visit us next Sunday for our weekly worship.
To contact us call 231-632-4860 or drop us a line with any questions or to make reservations.